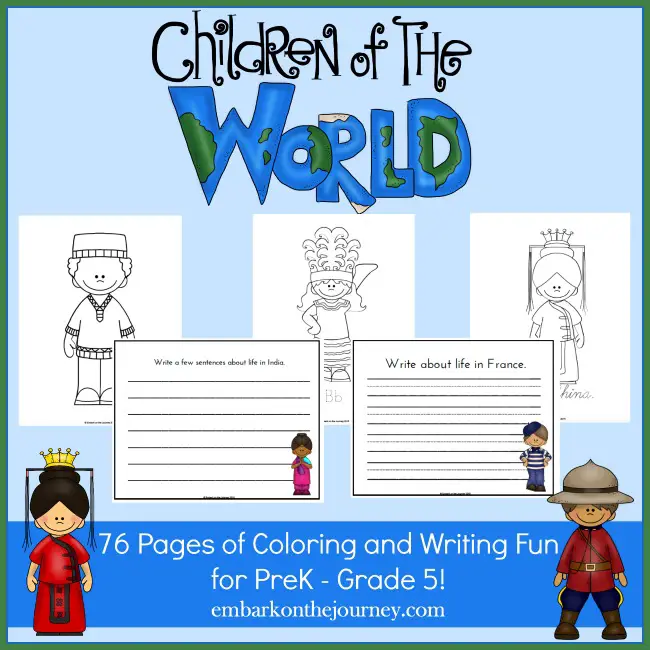 Tara, at Embark on the Journey, has an awesome new printable for your kiddos in Preschool – Grade 5. In this Children of the World pack, you'll receive 48 coloring pages focusing on 12 different countries around the world. There are no-writing pages for tots and preschoolers, alphabet pages for beginning writers, print pages for older writers, and cursive pages for the upper grades. In addition, there are 24 writing pages. Twelve have primary lines, and the rest have lines for more advanced writers. 
Be sure to stop by and download your free Children of the World printable today.
Carrie is the owner & operator of Homeschool Giveaways. She has been homeschooling for over a decade and has successfully graduated her first homeschooler. She has two girls and works side by side at home with her awesome husband. She has been saved by grace, fails daily, but continues to strive toward the prize of the high calling of being a daughter of the Most High God.