Little ones love construction paper. It is easy to cut, rip and tear. It is brightly colored and fun to touch. I like it because it's cheap. You can frequently pick up a pack at the local dollar store and always have fun colored paper on hand! Here are some fun crafts I found using construction paper.
During this series we have been exploring different art projects that can be done using different mediums.
This week we will be seeing what we can do with construction paper!

Heart shaped animals made from construction paper

Create a working ferris wheel! This ferris wheel is made out of construction paper and really works!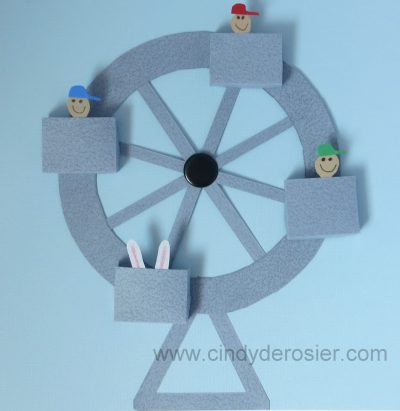 Here are some fun hands-on activities:
Invitation to Create: Build a Bug – I love how this uses leftover scraps of paper! Nothing goes to waste with this fun activity!

Invitation to Create: A Cupcake Factory – this is such an awesome idea and would keep my girls busy for hours!

Art projects using construction paper:
Desert Sunset

Cut and Tear Cityscape Buildings tutorial


Don't miss the other posts in our Preschool Art Projects Series Using Different Art Mediums:
Markers
Crayons
Chalk

Sarah is a wife, daughter of the King and Mama to 4 children (one who is a homeschool graduate)! She is a an eclectic, Charlotte Mason style homeschooler that has been homeschooling for over 16 years now. She is still trying to find the balance between work and keeping a home and says she can only do it by the Grace of God, and Coffee!