This is the biggest concern of new homeschool moms, that they won't know how and won't have the patience to teach their child how to read. Many new moms are so fearful of this that they put their children into Kindergarten so that someone else can teach them how to read first. There are some days that I wish I would've done that very thing!
You may be wondering "what exactly is a homeschooling crime?" Basically it is something that no one would expect a homeschooler to commit or even admit to doing. Believe it or not, there are moms out there that struggle with different aspects of homeschooling their children. A lot of times we may not want to admit to these "crimes" for fear of what others may think of us. There may be friends and family members that don't agree with our way of life and we may be fearful to let them know that there are areas we struggle with.
This series is a satire of sorts. It is meant to be funny, and maybe even a little sarcastic, but it is also meant to encourage, and to let you know that you are not alone in your struggles. Many moms feel guilty for committing these "crimes" and may even feel like they don't measure up to other homeschooling families. Each post in this series will highlight and examine the crime, with practical solutions, links and suggestions to help solve and prevent the crime from happening!
This week the crime we will be examining is: The Mom who can't teach her child how to read!
I am guilty… I can't teach my children how to read!
Well, I was successful with one of them. My oldest. He learned how to read with no problems at all, I don't even remember formally teaching him! He was also an only child at the time. With my next two, that is another story… I can NOT teach these girls how to read! My oldest daughter is bright and creative and witty and a huge nature lover. She is also dyslexic, which we didn't discover until about 2nd grade when she still wasn't reading! Teaching her how to read was one of the most frustrating things… until her sister moved up into kindergarten.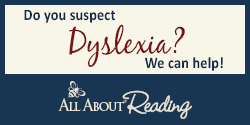 I couldn't teach this one how to read either! All she wanted to do was play! She had no desire to do any formal school whatsoever unless it consisted of coloring pages and crafts. I am a Charlotte Mason homeschooler so I embraced that she didn't need to have formal school. I just let her play, with lots of learning thrown in and lots of reading books. First grade came and went and she still didn't want to read. I tried so many different curricula with her, I couldn't find one that was a good fit at all. Everything was "sooooo boooring". We would both cry and throw fits over it. I had to sit with her on everything because she couldn't read a thing.
Enter 2nd grade and we were still struggling. She was able to read short vowel words, but she would still phonetically sound out EVERYTHING! If I had to listen to "the c-aaaaaa-t ssssss-aaaaaa-t ooooooonnnnn the mmmmm-aaaaaa-t" one more time I would explode. It was like nails on a chalkboard.
I felt doomed! I was never going to be able to teach these kids how to read!
So, let's solve this crime:
If the curriculum isn't working try something else:
I spent an entire year using something that didn't work at all. If something isn't working don't be afraid to try something new, (just don't switch around too much or they may get confused). There are many different learning styles and abilities. That's one of the reasons I am so thankful to be able to homeshool. One size doesn't always fit all and my girls would've struggled greatly in a classroom.
Take a break and play games:
I have realized that one of my children does much better with hands on learning and anything that doesn't seem like "school work". This one learns very well with games and won't complain while she's playing them. I decided to invest in some good reading games to help her out. Here are our favorites:
The Reading Game – This award winning game is for beginning and struggling readers! This fast-action memory card word game, picture flashcards and storybooks work together to make learning to read fun! The captioned-picture flashcards reinforce words learned through game play in short sentences. Each of the content rich animal stories is told using only the 30 words learned through game play to ensure reading success and to build confidence in reading. Teaches 180 vocabulary words; including Dolch and High Frequency Words for K and 1st grade levels.
Learning Resources Pop! For Sight Words – Kids will gobble up foundational reading skills as they recognize and read aloud sight words. Fast-paced game play is great for improving fluency and vocabulary. Players can keep piling up the kernels, as long as they read the words correctly. Pull a POP kernel, and all your pieces go back or your wiggly learners can pop like a piece of popcorn!

Get fresh ideas online.
All About Learning Press has some GREAT reading freebies and an award winning curriculum: All About Reading.
Click here for your FREE Report: 20 Best Tips for Teaching Reading and Spelling
Sometimes when we are in a slump I like to find some fun worksheets to print out for extra practice. There are have been many weeks when all we used for school were free printables we found online! I like to make a themed folder and pull it out when we need a break.

We have lots of reading posts with some great FREE Printables Resources:

Free Resources for Learning How to Read

Free Reading Resources for your Homeschool
FREE Early Learning Reading and Writing Helps 4 Week Series Wrap-Up
We have a
FREE READING RESOURCES
section with free reading logs, printables, charts, and much more.
Sound City Reading has FREE reading curriculum that you can print out: decodable books, worksheets, spelling lists to go with the readers, and more. The site is not great, but the resources are awesome!
Builds Essential Reading Skills
The Reading Journal is comprised of 30 unique lessons that focus on vocabulary, word study, comprehension, and higher level thinking skills. The journal features each lesson 6 times throughout the year providing just the right amount of practice without too much monotony.
Includes Biblical Worldview Content
About once a week, students are asked to evaluate the content of their book based on God's truth. They will compare/contrast with Scripture, consider a charcter's behavior/influence, and even write out how they might share Jesus with the character.
Provides Flexibility and Longevity
Is it too good to be true that you could use the SAME reading curriculum for all of elementary school? Absolutely not. And, due to it's open-endedness, the Reading Journal will never get old. For my family of 4, the Reading Journal is a savings of nearly $1600! Talk about a wise investment!
Designed For Elementary Students
Once a child learns how to read, he/she needs to continue skill building throughout the elementary years. The Reading Journal provides the necessary practice for grades 2-5 while still allowing the student to chose what he/she would most enjoy reading.
Don't be afraid to ask for help:
When I finally got over my embarrassment that I couldn't teach my kids to read, I reached out on Facebook. I shared my struggles in a Facebook homeschool support group and realized I was not alone! This made me feel a lot better, and I got advice and encouragement from other moms. It was there that I found a sweet homeschooling mom who was a reading tutor! My middle daughter who just completed 2nd grade and is not reading on grade level now goes to her once a week. They play lots of games and practice alot. She also sends her home with homework. This has been a huge weight off of my shoulders.
Sometimes we just need a break, and this particular child butted heads with me over reading too often. I am seeing a great improvement and she is responding better to me at home. My oldest daughter, the one with dyslexia finally started reading on her own last year. She is doing great and is now reading on level!
Don't miss the other posts in our Homeschooling Crimes Series:
The Mom Who Doesn't Like to Read Aloud
The Mom Who Can't Teach Math (because she failed it in highschool)
Have you had a hard time teaching your kids to read? What did you do about it?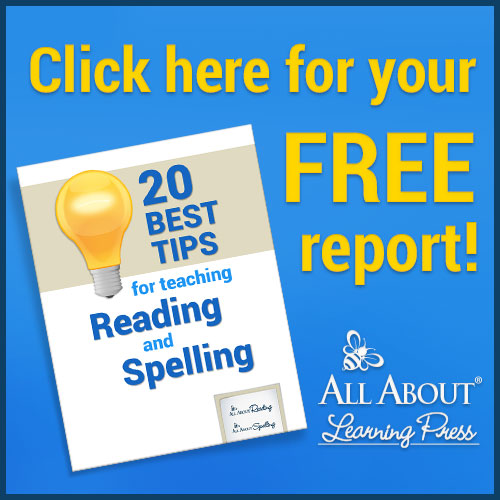 Sarah is a wife, daughter of the King and Mama to 4 children (one who is a homeschool graduate)! She is a an eclectic, Charlotte Mason style homeschooler that has been homeschooling for over 16 years now. She is still trying to find the balance between work and keeping a home and says she can only do it by the Grace of God, and Coffee!