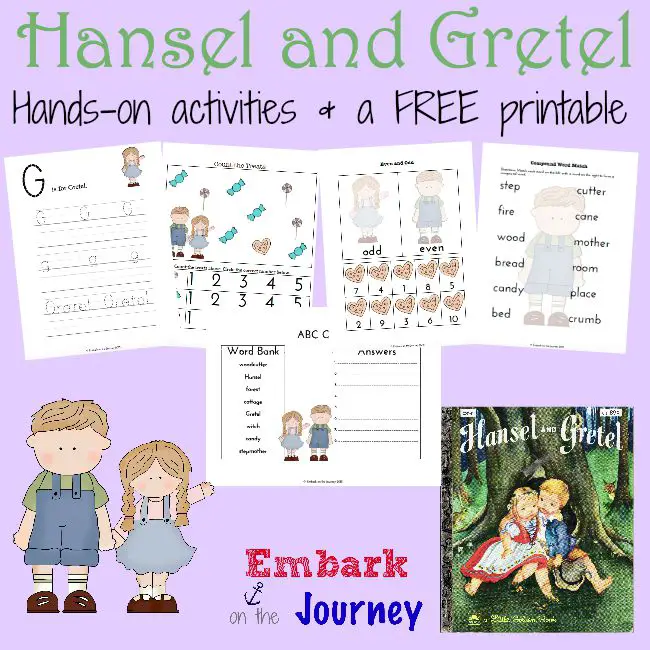 Tara at Embark on the Journey has a fun new reading pack designed to be used with Hansel and Gretel. This free printable is packed with tons of fun activities for kiddos in grades K-2. Inside you'll find the following activities: 
ABC order
Compound word match
Number mazes
Handwriting practice
Odds and evens
and so much more!
Stop by and download your free printable today.
Carrie is the owner & operator of Homeschool Giveaways. She has been homeschooling for over a decade and has successfully graduated her first homeschooler. She has two girls and works side by side at home with her awesome husband. She has been saved by grace, fails daily, but continues to strive toward the prize of the high calling of being a daughter of the Most High God.