This past school year was my daughter's first high school year. I gave her the reins and let her organize her schedule and plan out all of her work/lessons using The Well Planned Day 4 Year High School Planner. I used this Free Homeschool High School Credit Planner Spreadsheet to keep track of her grades though.
Like the end of every year, I ask her what her FAVORITE subject was, so I can get an idea of what curriculum she liked best. Yes, for me it is all about the curriculum – I am a junkie. LOL
I was expecting to hear the same thing I have heard in the past – "History." We just finished Volume IV of The Mystery of History and while she loved it as she has the other 3 volumes, she had a different favorite this time!
Her favorite curriculum this past school year was Philosophy Adventure by Home School Adventure Co. She couldn't stop telling me how much she enjoyed it. I have to admit, when she would come and share with me a story about a philosopher, such as the one who was so afraid of BEANS that he died in a fire to avoid going through a bean field, I was pretty intrigued. 
It left an imprint on my daughter, helped her understand worldview, and even strengthened her own Christian beliefs. It stretched her mind and opened her up to a new world of ideas. 
So, I did that any homeschool mom would do….I asked her to write a review for me. It is more of an essay I think, rather than a review, but it is fabulous and I am pretty proud of her. Click here or the image below to read it.
Now through June 30th 2015 you can save 40% on the digital set, making it only $23.97 with coupon code ANNIVERSARY40. We had the printed set with CD and it is worth every penny though, and you can get FREE shipping on that right now. 
Keep scrolling to see what else we used for ninth grade with our final thoughts.

In addition to Philosophy Adventure and The Mystery of History Volume IV, she also used:
North Star Geography – she really loves geography and thoroughly enjoyed this curriculum. The mapping exercises and quizzes were the hardest part for her, but she did better than I would have done.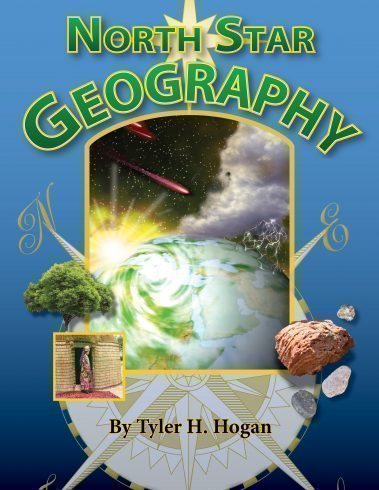 Apologia Biology – She was in a high school co-op for this. She learned a ton and still talks about it!
Teaching Textbooks – We finally are comfortable with math after we got an awesome math tutor. She had a lot of gaps due to skipping around, but we are just going to stick with Teaching Textbooks (I hope, LOL)
Phonetic Zoo Spelling Level B – Yes, I know…I have a high schooler; what in the world? I failed my daughter in spelling. This worked great and we will do C next year. I promise my little one she will become a solid speller. 
Words of the Week Volume 5 – She loves this vocab series and I am sad that she finished the last book! My daughter reads the dictionary in her spare time because she loves words. Unfortunately it doesn't help with her spelling.
Lightning Literature and Composition – This was her least favorite and she is STILL NOT DONE. Getting her to read is like pulling teeth. At least she loves to write.
I can't wait to share with you what we will be using for tenth grade! 
Carrie is the owner & operator of Homeschool Giveaways. She has been homeschooling for over a decade and has successfully graduated her first homeschooler. She has two girls and works side by side at home with her awesome husband. She has been saved by grace, fails daily, but continues to strive toward the prize of the high calling of being a daughter of the Most High God.