In Canada, there are some words that are spelled differently. It can be hard to find a way to help teach Canadian kids the proper way to spell these words, so here's an activity pack to help with this challenge.
This Canadian Spelling Pack includes:
a table to compare Canadian and American spellings,
flashcards, and worksheets to help review.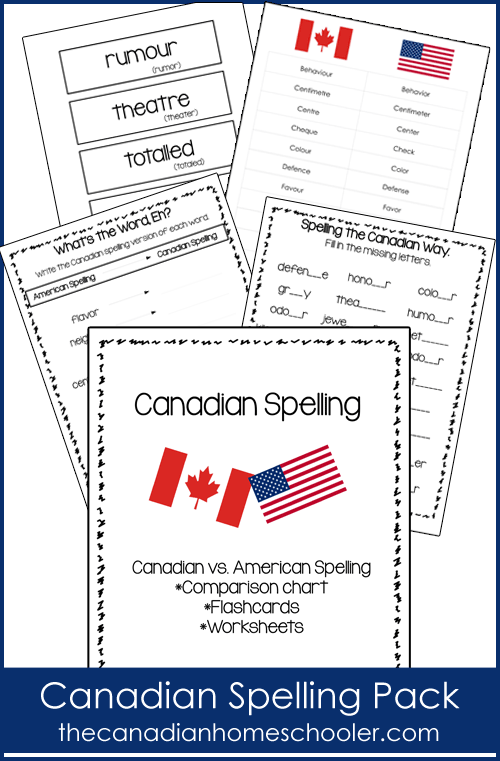 Carrie is the owner & operator of Homeschool Giveaways. She has been homeschooling for over a decade and has successfully graduated her first homeschooler. She has two girls and works side by side at home with her awesome husband. She has been saved by grace, fails daily, but continues to strive toward the prize of the high calling of being a daughter of the Most High God.