Another new feature we are offering here at Homeschool Giveaways is a weekly round-up post of recipes. Each week we will bring you a themed post of recipes. Hopefully this will give you new recipes that you can use with your family this coming year!
First up – SOUPS!! With the cooler weather outside and snow on the forecast in many places, soups seemed like the perfect place to start!
Slow Cooker Soups
Slow Cooker Ham,Kale, Navy Bean Soup over Cheesy Grits
Check out these Crock-pot recipes with 5 ingredients or less from Layered Soul.
Gluten-Free Soups
Vegan, Gluten-Free Tortilla Soup
Tastier Broccoli Cheese Soup (with Bacon!)

Trim Heatlthy Mama Recipes
Nourishing Root Vegetable Soup (THM ~ E)
Easy Tuscany Tomato Soup (THM ~ FP)
Mama's 3-bean Chicken Chili (THM ~ E)
My GAPS style Chili (THM ~ S)
Black Bean Dump Soup (THM ~ E)
Chicken and Basil Stir Fry Soup (THM ~ FP)
Vegetable Soups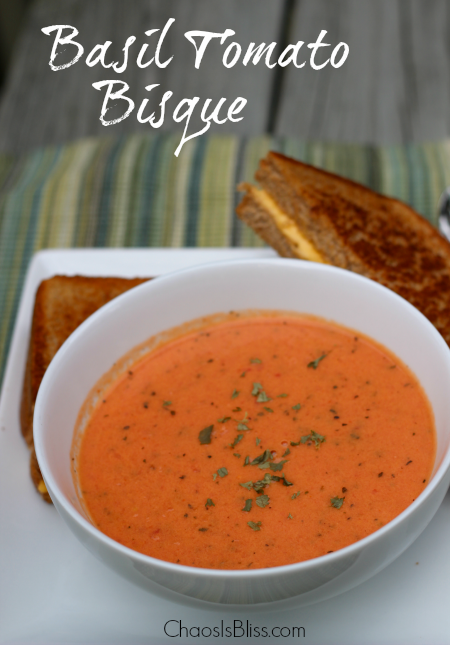 Homemade Cream of Mushroom Soup
Meat Soups and Stews
One Pot Cooking Hamburger Soup
Easy Peasy Sausage and Chicken Soup
Creamy Crockpot Chicken Potato Soup
Vegetable Soup with Roast Beef
Hearty Homemade Pumpkin Soup with Bacon
Dairy Free Creamy Chicken Soup
Want more ideas? Check out our Warm Winter Soup Recipes!
Annette has been married to her husband and best friend since 2003. Together they are raising their six children to follow the Lord's will, no matter what. Annette longs for the day when she will meet her angel babies who have entered heaven before her. She enjoys creating UNIT STUDIES and FREE PRINTABLES for homeschool families. You can follow her crazy life at In All You Do where she blogs about homeschooling, homemaking and marriage while trying to maintain her sanity. She is also the owner of Thrifty Homeschoolers where she shares her tips on homeschooling without breaking the bank.