I am a sucker for geography curriculum. My ninth daughter loves geography (we are using North Star Geography) and even my Kindergartener knows many of the states and where they are located on the map. I wanted to share this awesome resource with you that I found on Pinterest.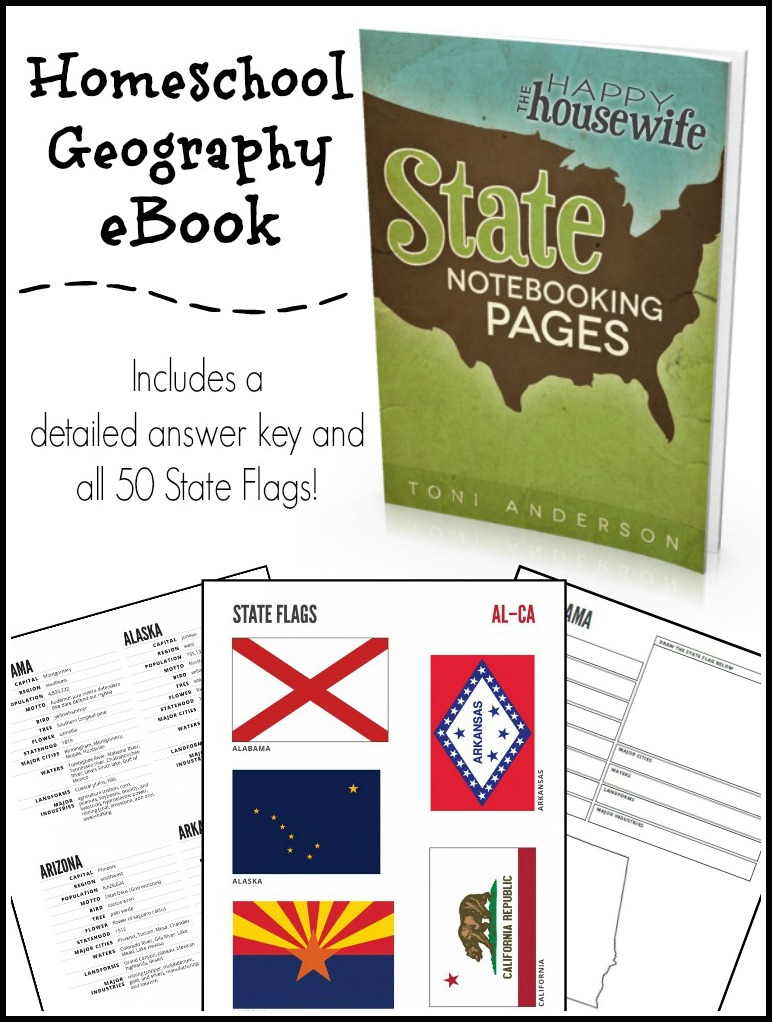 You can get the actual State Notebooking Pages Set for FREE, but if you want the ANSWER KEY to go with it, the price is $2.99 $1.99 with coupon code HAPPY.
If you ask me, the answer key is totally worth $1.99! I am going to grab it, if anything FOR the answer key, LOL. Get it here. 
Carrie is the owner & operator of Homeschool Giveaways. She has been homeschooling for over a decade and has successfully graduated her first homeschooler. She has two girls and works side by side at home with her awesome husband. She has been saved by grace, fails daily, but continues to strive toward the prize of the high calling of being a daughter of the Most High God.