Are you ready to start teaching your little ones how to read?
There are so many FREE Reading Resources available right now! You don't always have to purchase an expensive reading curriculum. You can also use many of these to supplement your current reading program or just to get your preschooler ready for reading.
Fun activities for beginning readers:
Sight Word Races from P is for Preschooler ~ This is an adorable idea!
I Can Teach My Child has a great post full of ideas and activities on Learning Sight Words
Magnetic Alphabet Build a Word Trays by This Reading Mama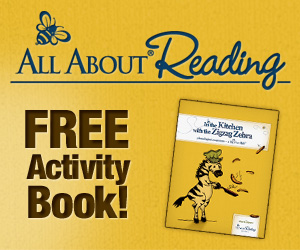 Beginning Sounds Activity and Printables by The Measured Mom
Sight Word Play With Toys by Kids Activity Blog
FREE Reading Printables:
80 + Sight Word Emergent Printable Readers from The Measured Mom
Sight Word Flash Cards from Happy and Blessed Home
Wendy Woerner has come up with some cute printable word ending copywork pages for new readers:
At Words
Ad Words
Ab Words – this is brand new and will be available to download later this week!
FREE Printable Word Paths for Early Readers
FREE Readers and Accompanying Worksheets
FREE Character Wheel for Reading
This Reading Mama has a post that list all of the FREE Printables to go along with Bob Books!
FREE Bob Books Sight Word Mystery Picture Fish

FREE Reading Resources: Character Profile Printables

FREE Reading Programs:
Tanglewood Education has a FREE Reading Curriculum – Really Reading
Starfall is a favorite online reading program. Kids learn how to read by playing online computer games and reading online.
Progressive Phonics  is an all-in-one reading program. From ABC's to Advanced Phonics, you will find printable/decodable readers and Matching handwriting worksheets and activity sheets for each book!
FREE Pre-K Reading Curriculum
For a Limited Time Only, get a FREE 4 Week Trial to Reading Eggs –  OFFER ENDS September 30, 2014
Free Online Homeschool Reading Program
There are some wonderful resources by Barefoot Meandering a Charlotte Mason/Classical style publisher:
Pathways Language Lessons for Literature Level 0 is a two year adjustable reading program for preschoolers. Each schedule includes up to 180 days of reading depending upon which path you choose. Reading aloud to your preschoolers is a great way to introduce them to learning how to read!
Printable Spelling Journal – this includes the 72 Phonogram Flash Cards for FREE
FREE Reading Apps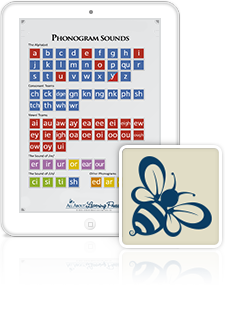 Phonogram Sounds app
This app features clear pronunciation of the sounds of the phonograms (letters and letter combinations). Hear all 72 of the basic phonograms as taught in All About Reading and All About Spelling.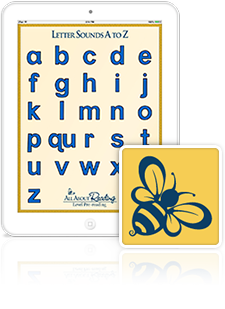 Letter Sounds A to Z app
This app features clear enunciation of the sounds of the 26 alphabet letters. Designed for use with the All About ReadingPre-reading curriculum.

Sarah is a wife, daughter of the King and Mama to 4 children (one who is a homeschool graduate)! She is a an eclectic, Charlotte Mason style homeschooler that has been homeschooling for almost 20 years.. She is still trying to find the balance between work and keeping a home and says she can only do it by the Grace of God, and Coffee!