You're going to LOVE these freebies that making back to school dinner planning easy peasy! Stop over at Intoxicated on Life to receive No Cook Freezer Meals and Easy & Healthy Slow Cooker Recipes by Kelly McNelis until the end of the day 8/29/14.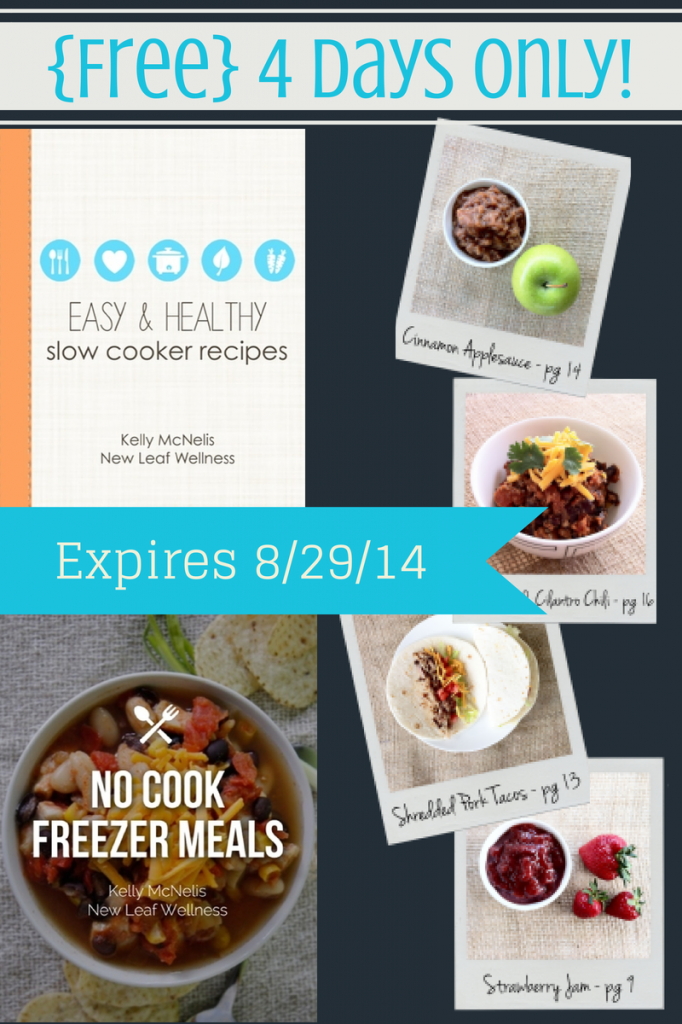 What You'll Receive
No Cook Freezer Meals
No Cook Freezer Meals is the beginners' guide to freezer cooking. This cookbook will walk you through the process of stocking your freezer with healthy, homemade meals that require little to no cooking ahead of time—simply combine the meats, vegetables, sauces and spices, and freeze! Inside No Cook Freezer Meals, you'll find 18 freezer recipes, a grocery list for all 18 recipes, nutrition info for every recipe, printable freezer meal labels, a freezer inventory sheet, step-by-step directions, and tons of freezer meal tips! 
Easy and Healthy Slow Cooker Recipes
Easy & Healthy Slow Cooker Recipes is full of recipes inspired by fresh, seasonal ingredients. The cookbook includes 10 healthy slow cooker recipes, nutrition info for every recipe, a review from a registered dietitian, and tips to make your slow cooker meals a huge success.
Carrie is the owner & operator of Homeschool Giveaways. She has been homeschooling for over a decade and has successfully graduated her first homeschooler. She has two girls and works side by side at home with her awesome husband. She has been saved by grace, fails daily, but continues to strive toward the prize of the high calling of being a daughter of the Most High God.