Do you have little one who love dinosaurs?
Don't miss this sweet dinosaur printable pack for toddlers and preschoolers from Dianna at The Kennedy Adventures!
You'll find over 30 pages of matching games, puzzles, pre-writing practice, scissor skills, do a dot/magnet pages and more!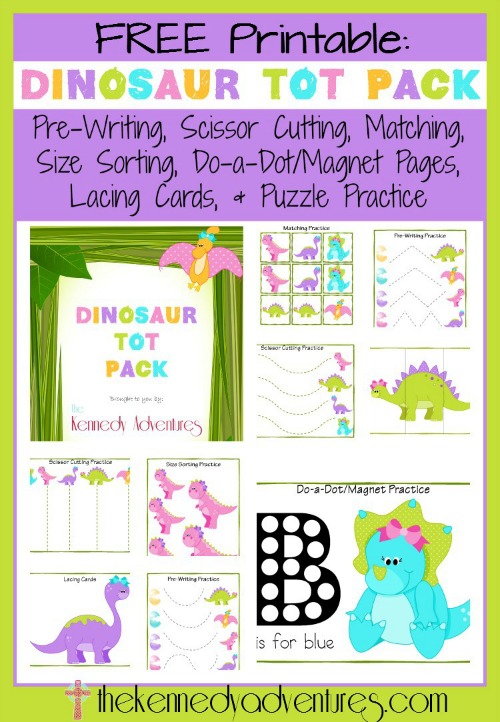 While you're there, check out how much fun her children had in their very own Backyard Dinosaur Dig!
Carrie is the owner & operator of Homeschool Giveaways. She has been homeschooling for over a decade and has successfully graduated her first homeschooler. She has two girls and works side by side at home with her awesome husband. She has been saved by grace, fails daily, but continues to strive toward the prize of the high calling of being a daughter of the Most High God.