Get ready for this coming school year with a free subscription to LessonTrek! LessonTrek makes planning your school days easy. This freebie ends on 6/19/14 at 11:59pm. Stop by Intoxicated on Life to grab this exclusive freebie.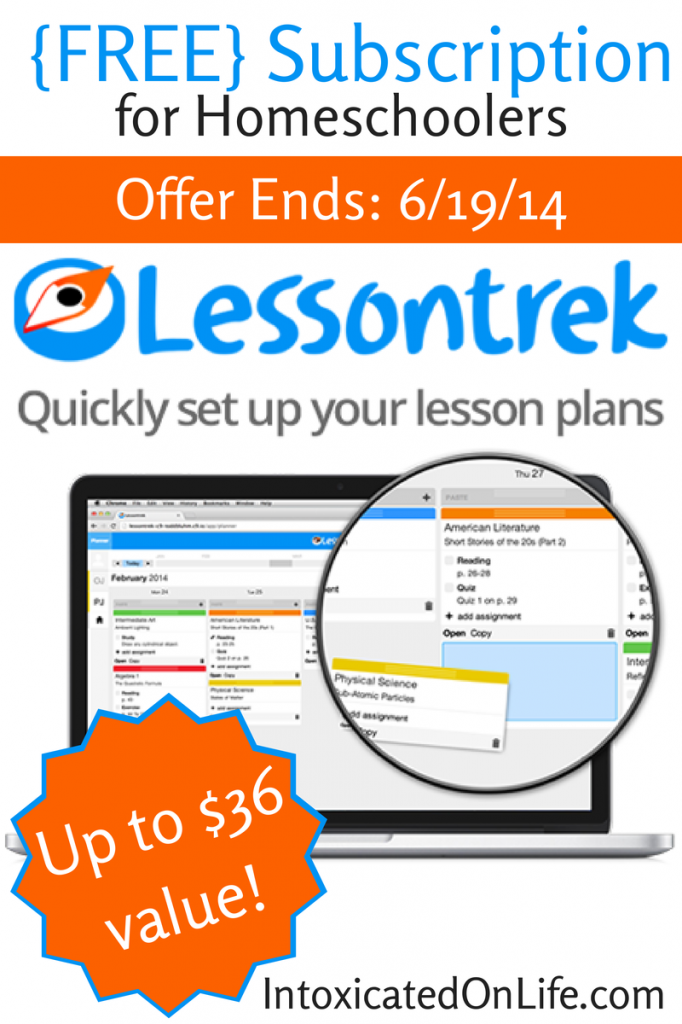 What You'll Receive
This offer will give you free access to LessonTrek. You'll quickly and easily be able to:
Set up your school year & subjects.
Create lessons and assignments.
Record grades.
Copy and paste lessons across weeks.
Print weekly lesson plans.
And more!
Carrie is the owner & operator of Homeschool Giveaways. She has been homeschooling for over a decade and has successfully graduated her first homeschooler. She has two girls and works side by side at home with her awesome husband. She has been saved by grace, fails daily, but continues to strive toward the prize of the high calling of being a daughter of the Most High God.