At Intoxicated on Life, they believe everyone should at least try gardening a few times in their life. It's not easy, but it is important. Taking an active role in our food chain gives a new appreciation to those who dedicate their lives to providing our world with food.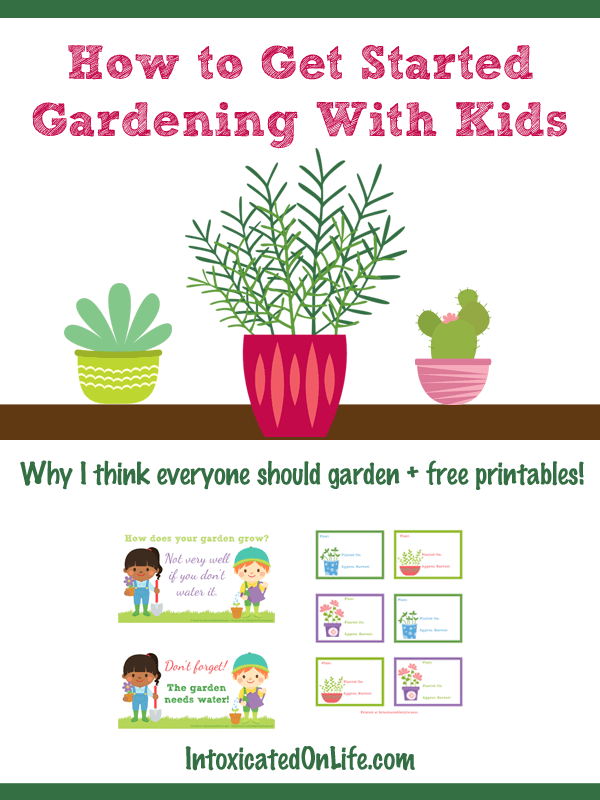 Free gift for you!
Trisha made printable labels for your container garden. You can print these out, fill in your plant information, laminate them, and then attach them to your containers.
She also included two options for a visual reminder to water your plants if your garden is in a spot you may forget about. You can hang the reminder somewhere conspicuous so you hopefully don't forget your garden.
Carrie is the owner & operator of Homeschool Giveaways. She has been homeschooling for over a decade and has successfully graduated her first homeschooler. She has two girls and works side by side at home with her awesome husband. She has been saved by grace, fails daily, but continues to strive toward the prize of the high calling of being a daughter of the Most High God.