Are you looking for some fresh, new ways to teach Vocabulary and Spelling? Then check out this list!

I remember when I was in school and we had our vocabulary words and spelling lists that we had to take home. I can still remember my mom reviewing my words with me and it was soooo boring! I am so thankful that there are more resources available now, rather than just plain words and fill in the blanks!
Vocabulary Resources:
Vocabulary.com is the most intelligent way to improve your vocabulary! It combines an adaptive learning system (The Challenge) with the world's fastest dictionary (The Dictionary) so that you can more quickly and more efficiently learn words.
It teaches useful words and words you have trouble with and reintroduces words back to you so you don't forget. This would be great for highschool!
Vocabulary Games at PBS Kids ~ There is a full page of fun vocabulary word games, many different ones to choose from!
Myvocabulary is free resource used in over 25,000 schools to enhance vocabulary mastery & written/verbal skills with Latin and Greek roots. There are lesson plans, puzzles, word lists, lesson prep and much more!
Open & Go Curriculum for Elementary Students
Are you looking for an EASY open-and-go curriculum that will enhance your student's spelling and vocabulary? Daily Skill Building: Spelling and Daily Skill Building: Vocabulary were created with busy homeschooling moms in mind – no teacher guide is needed!
Speech Language Resources has a free Vocabulary building program called Vocabulary Absurdities. The exercises use time-tested techniques to focus your students' ability to listen and respond to absurd situations and explore the reasons as to why the situation is absurd and could not exist in real life.
FREE Vocabulary Mini Book from Teach123
I Love to Teach has lots of different FREE Vocabulary Foldables and flip flap books.
The Notebooking Fairy has some really cool Vocabulary Word Notebooking Pages for grades 4 and up. These are graphic organizers that you can use to study new vocabulary words or root words.
Greek and Latin Root Word Vocabulary Activities from Teachers Pay Teachers
FREE Vocabulary Study Graphic Organizer from Teachers Pay Teachers

Devoted to Vocabulary Development is a blog with lots of ideas devoted to teaching vocabulary. There are lots of freebies too!
Blessed Beyond a Doubt has 10 Fun Ways to Teach Vocabulary with a FREE My Vocabulary Words Notebook!
Vocabulary/Spelling City is such a great resource! You can create your own word lists and there are games, flashcards and online tests for vocabulary words AND Spelling words!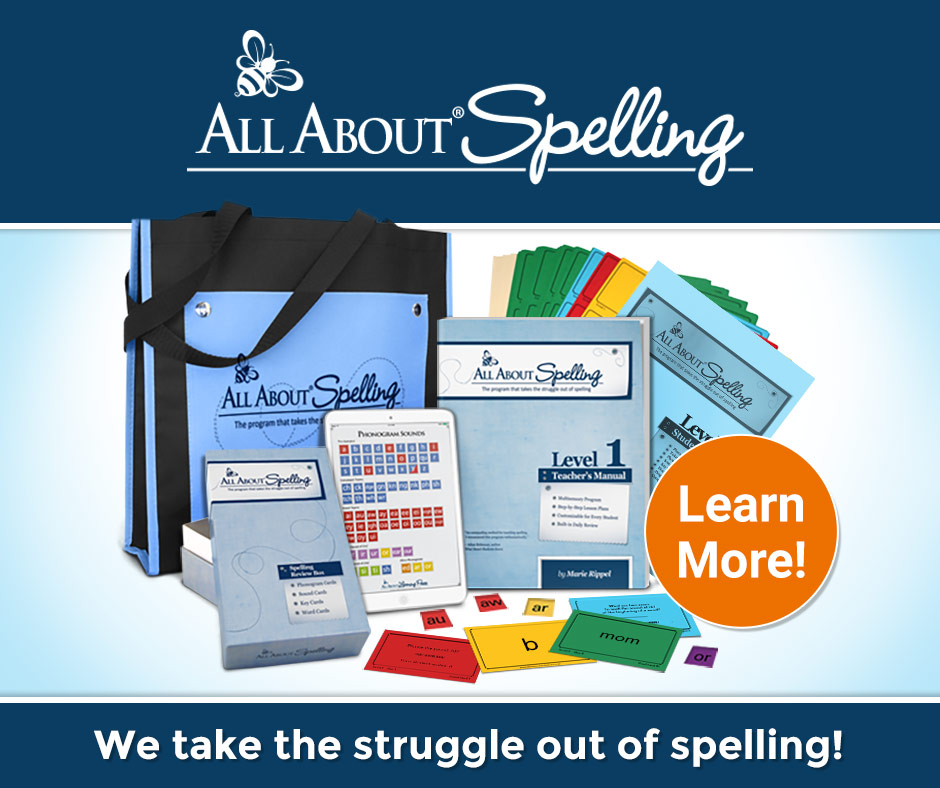 Spelling Resources:
Grade Spelling has FREE Spelling lessons, tests and spelling word lists.
Kids Spell has over spelling lists with over 6,000 words to practice with using games!
Splashes from the River is a FREE Homeschool Spelling course for grades 6-8. It includes the Spelling Rules, Lessons, Exercises, Dictation Exercises and a teacher answer key.
Garden of Praise has Bible Based Spelling Lessons are a series of lessons written to help our young people to become better spellers and writers. They are appropriate for lower elementary, but could be modified for use with other groups.

Home Spelling Words provides an interesting mix of verbal and visual teaching that will help your child improve his or her spelling test scores. This program is fun and free! There are also separate areas for practicing and testing. When your child is ready to take the spelling test, their scores will be saved for your review. Grades 1-7.
AAA Spelling has spelling lessons AND vocabulary lists for grades 1-8.
K12 Reader offers parents and teachers free spelling curriculum for 1st through 5th grade. This teacher-developed curriculum can help students develop strong spelling and word recognition skills, and reinforces strong reading development.

Simply Charlotte Mason has a great article on How to Teach Spelling the Charlotte Mason Way.
One Extra Degree has a cute Spelling Test Printable Template.
More Resources you may be interested in:
FREE Vocabulary Skills Pack – To enhance Daily Skill Building: Vocabulary we created some FREE Vocabulary Resources for you.
Included in this FREEBIE:
Vocabulary Definition Lists
Sentences Building
Graphic Organizers
Word Maps, & More!
Dictionary Skills Pack
Although we have Google, Siri, Alexa, etc. at the tip of our fingertips when we need to know any tidbit of information, it is still important to teach our children dictionary skills. It is becoming a thing of the past like cursive and the Dewey Decimal Classification System used at libraries.
Sarah is a wife, daughter of the King and Mama to 4 children (one who is a homeschool graduate)! She is a an eclectic, Charlotte Mason style homeschooler that has been homeschooling for almost 20 years.. She is still trying to find the balance between work and keeping a home and says she can only do it by the Grace of God, and Coffee!