Looking for resources for studying Saint Patrick and the rich history and culture of Ireland?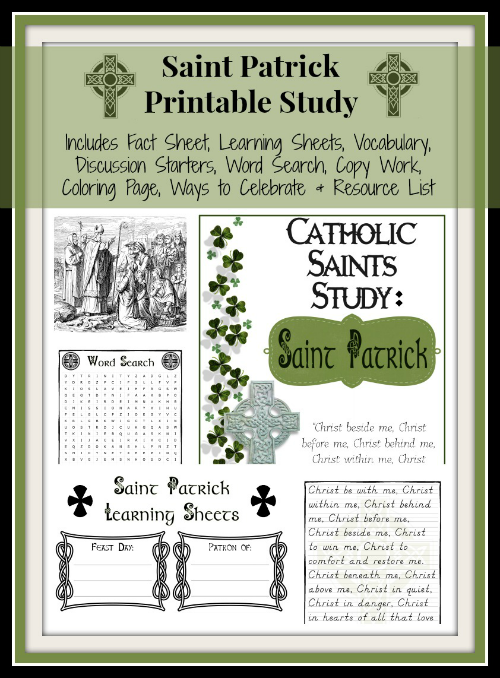 Don't miss this Saint Patrick Printable Unit Study, filled with facts about Saint Patrick, vocabulary words and discussion questions, copywork, ideas for celebrating Saint Patrick, as well as resources for diving deeper and learning more.
You can find the Saint Patrick Printable Unit Study over at The Kennedy Adventures!
Carrie is the owner & operator of Homeschool Giveaways. She has been homeschooling for over a decade and has successfully graduated her first homeschooler. She has two girls and works side by side at home with her awesome husband. She has been saved by grace, fails daily, but continues to strive toward the prize of the high calling of being a daughter of the Most High God.