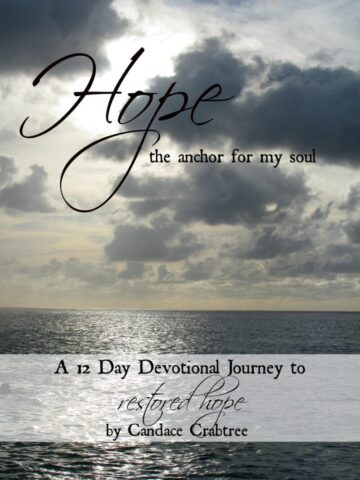 Need hope? Me, too! Candace, a homeschool mom in east TN who blogs at His Mercy is New, is sharing a set of FREE devotionals on the topic of hope. Hope. Such a powerful little 4 letter word. We think we can live without it, but we can't.
Candace shares part of her story in finding snippets of hope amidst the struggle of depression. She shares about hope as a person: Jesus. Hope can't be found in our circumstances or our surroundings. Jesus is our only hope. 
Introducing…
A 12 Day Devotional Journey to Restored Hope
Carrie is the owner & operator of Homeschool Giveaways. She has been homeschooling for over a decade and has successfully graduated her first homeschooler. She has two girls and works side by side at home with her awesome husband. She has been saved by grace, fails daily, but continues to strive toward the prize of the high calling of being a daughter of the Most High God.