Do you have daughters? Are you looking for some creative and wonderful ways to weave in home-economics lessons into your homeschool days? Maybe YOU need to brush up on your homemaking skills? If you are like me, you may not have been taught much about keeping the home and you are having to learn it all as you go!
 The Tea Times
is a series of short home economic lessons for mothers and daughters. If you are not familiar with Seasons at Home Magazine, you should be!
I have never been as inspired to try my had at ANYTHING crafty. I am not a baker by nature either, and this has helped me realize it is not as difficult as I thought.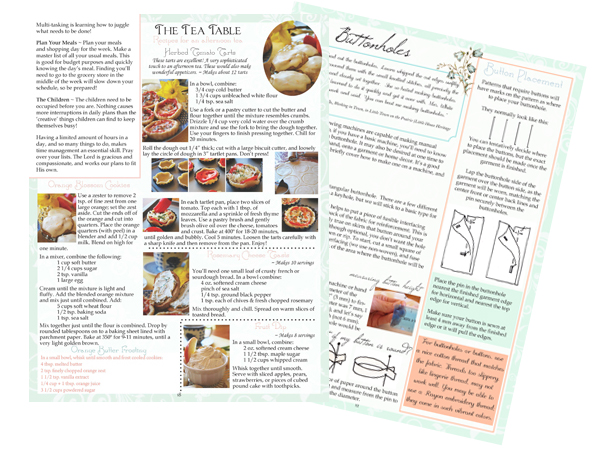 Features include: Learning specific homemaking skills with your daughter Sewing-Baking/Cooking-Gardening-Using Resources Wisely & More Growing a Godly young lady Tea time recipes for fellowship and more   An accomplished young woman can cook, clean, sew, manage a budget, school her children, and make her home beautiful, all because she practiced keeping home before she had her own. Join us!
Only $7.95! PLUS – for one week only they are giving FREE SHIPPING! Offer ends on March 10th.

Carrie is the owner & operator of Homeschool Giveaways. She has been homeschooling for over a decade and has successfully graduated her first homeschooler. She has two girls and works side by side at home with her awesome husband. She has been saved by grace, fails daily, but continues to strive toward the prize of the high calling of being a daughter of the Most High God.