This is an awesome idea brought to you by Chelsea @ Moments a Day!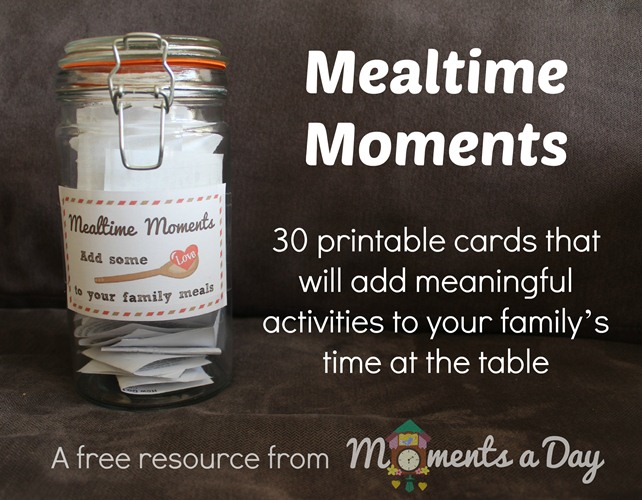 Mealtime Moments: Printable Activity Cards to Build Character at the Table
Mealtime Moments is a set of 30 printable activity cards for building character over a family meal. All you will need to follow the activities is what you will already have at the table!
Click on over to Moments a Day's Blog to grab your freebie & learn more!
Carrie is the owner & operator of Homeschool Giveaways. She has been homeschooling for over a decade and has successfully graduated her first homeschooler. She has two girls and works side by side at home with her awesome husband. She has been saved by grace, fails daily, but continues to strive toward the prize of the high calling of being a daughter of the Most High God.