Want to save more money in 2014? Do you need to get your money back on track after the holidays?
Get a FREE 5 Days to Budget Breakthrough e-book for a limited time for subscribers to ThePeacefulMom.com . Easy to read and implement, this book can change your money and your life!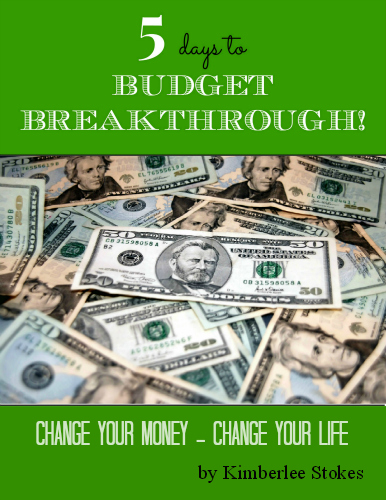 Click here to get your FREE copy!
(scroll to the bottom of the page for details)
Carrie is the owner & operator of Homeschool Giveaways. She has been homeschooling for over a decade and has successfully graduated her first homeschooler. She has two girls and works side by side at home with her awesome husband. She has been saved by grace, fails daily, but continues to strive toward the prize of the high calling of being a daughter of the Most High God.