Bright Ideas Press is having a sale (well, with the coupon codes below!)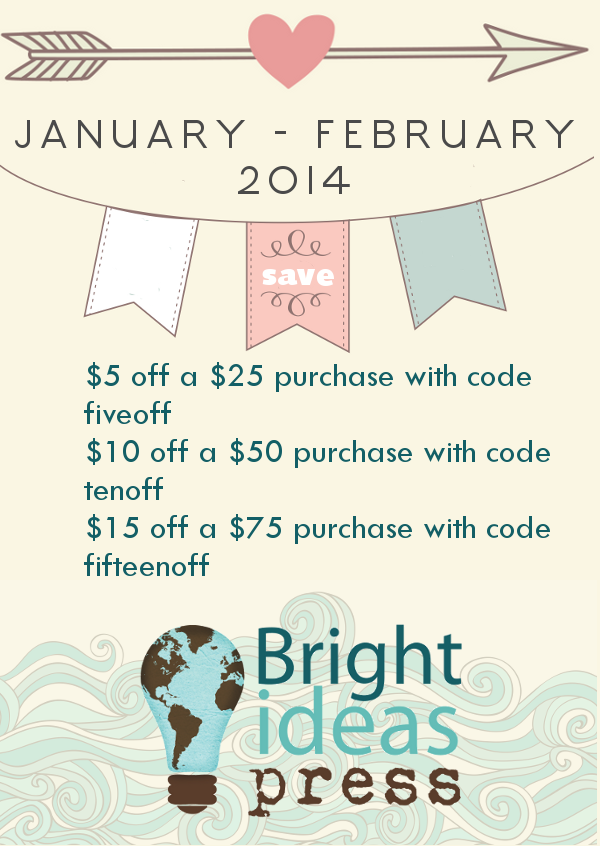 Bright Ideas Press is a fave of ours! We are using Mystery of History this year (we are on our third year!) We have also used Christian Kids Explore Science in the past ` Earth and Space was our favorite! 
You can use the coupon codes below to save on your Bright Ideas Press purchase!
$5 off any purchase of at least $25 with code fiveoff 
$10 off any purchase of at least $50 with code tenoff 
$15 off any purchase of at least $75 with code fifteenoff
Carrie is the owner & operator of Homeschool Giveaways. She has been homeschooling for over a decade and has successfully graduated her first homeschooler. She has two girls and works side by side at home with her awesome husband. She has been saved by grace, fails daily, but continues to strive toward the prize of the high calling of being a daughter of the Most High God.