Have you ever checked out The Child Training Bible? If not, now is your chance to buy one and get the other free! They offer a Child Training Bible and a Virtue Training Bible.
The Child Training Bible is tool that allows parents and children (and anyone that loves the Word of God) to go directly to the pages of Scripture for instruction in 20 key areas with a complete section dedicated to the gospel. Read more about it here!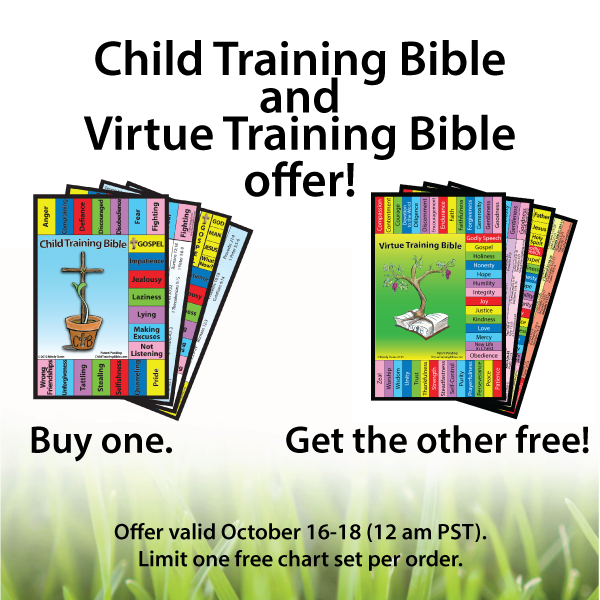 Carrie is the owner & operator of Homeschool Giveaways. She has been homeschooling for over a decade and has successfully graduated her first homeschooler. She has two girls and works side by side at home with her awesome husband. She has been saved by grace, fails daily, but continues to strive toward the prize of the high calling of being a daughter of the Most High God.