This is our fourth and final post in our reading series! Today we are highlighting ideas and resources for early readers.
Teaching a young child how to read can be a wonderful experience. I take great joy in seeing my children's eyes light up when they are able to read their first words, form sentences and read a book all by themselves. It can also be stressful if you have a child that struggles or is apprehensive to read.
I pray these ideas and resources will bless you and give you encouragement as you take on the great task of helping your early readers!
Choosing Chapter Books for Beginning Readers
FIFTY Ways to Teach Your Child How to Read
Thirteen Creative Ways to Learn Letters
Favorite Silly Read Aloud Books
FREE Decodable Ebooks
Easy Readers for Beginning Readers
Easy Way to Teach Color Words
The ABC's of Early Literacy
FREE Printable Books for Pre-K and Kindergartners
FREE Kindergarten Worksheets
Storybook Bingo Activities for Early Readers
No Time for Flashcards has many fun games that help develop reading skills
Printable Early Reader Books for Boys
Summer Sight Word Work
FREE Easy Readers for Ipads or Tablets
Encouraging Reluctant Readers
Daily Reading Time: incorporating daily reading into your everyday schedule
Reading Readiness Signs
Teaching Short Vowel Words
Word Play! Learning to Read is Fun
Read, Build,Write! Mats and Vocabulary Cards
Dr. Suess Books Listed by Reading Levels

Here are some of my favorite beginning reader resources from Hearts at Home Store and the prices can't be beat!!!
Have you gotten your FREE 30 day
subscription yet?
With ABC Mouse you can have 3 children on one account at no extra charge!!!
This website is so cute and fun. It has helped my daughter learn her sounds and learn to read short words without my help!
We love this website too! It has helped strengthen reading skills tremendously with my 5 and 8 year old daughters!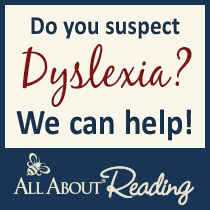 Checkout our other posts in the Reading Series:
McGuffey Reader Ideas and Resources
Boy Themed Reading Ideas and Resources
Girl Themed Reading Ideas and Resources
Sarah is a wife, daughter of the King and Mama to 4 children (one who is a homeschool graduate)! She is a an eclectic, Charlotte Mason style homeschooler that has been homeschooling for over 16 years now. She is still trying to find the balance between work and keeping a home and says she can only do it by the Grace of God, and Coffee!