It's Spring!! What a great time to do some unit studies on butterflies!
I found a ton of FREE butterfly resources including lapbooks, butterfly coloring pages, butterfly
unit studies, and more!
Be sure to scroll all the way down so you don't miss
anything.
Preschool Butterfly Printables on Preschool Mom
Lifecycle Sequencing Cards
Lifecycle Classroom Charts
Butterfly Wordwall Cards
Butterfly Matching Game
Butterfly Counting Game
Butterfly Coloring Pages/Handwriting Worksheets
2 Butterfly File Folder Games

Butterfly
Notebooking Pages on The Crafty Classroom – 8 Notebooking pages featuring
stunning full color photographs of different butterflies.
Butterfly Lapbook
on Lapbook Lessons
Printable Life Cycle Wheel
Label the Parts Worksheet
Butterfly Coloring Page
Butterfly Bible Verse Bug Counters and more!
Butterfly Bible Lesson
on Preschool Post
Morning Circle Time
Preschool Theme
Letter of the Week
Music & Movement
Center Time Activities
Snack Suggestio
Thematic Craft
Bible Theme
Bible Verse
Bible Song
Optional Resources
FREE Butterfly Coloring Pages & Drawings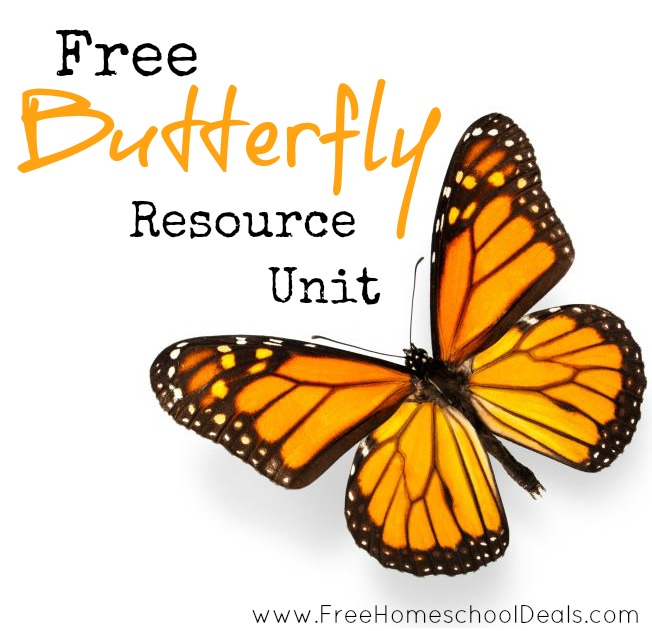 Jamerrill at Free
Homeschool Deals also posted a ton of (over 50) FREE Butterfly resources here!

Other Science Resources & FREEBIES (Even FULL Science Curriculum):
FREE Insect Printables!
Full Life Science Curriculum For FREE!
Magic School Bus Sale – Up to 48% off & FREE Science Curriculum & Activities to use with the Series!
Carrie Fernandez is the founder of Homeschool Giveaways and owner of  Daily Skill Building. She has been homeschooling for over 18 years, has two girls and works side by side at home with her awesome husband. She has been saved by grace, fails daily, but continues to strive toward the prize of the high calling of being a daughter of the Most High God.