Applecore is a simple records keeping service for homeschoolers
Designed for the fast paced homeschool parent so you can focus on your children, not the next gray hair. Track courses, grades, attendance and much more, all with full reporting from transcripts to report cards. We know homeschooling!
Tracking
~ Enter courses, texbooks, grades and more. Easily keep track of attendance for each student and use the scheduler to plan your week!
Print
~ Save as PDF or print all the reports you need like transcripts, report cards, portfolio, attendance and weekly schedules to give to your family. Oh so fun!
Enter Courses, Grades, Print Report Cards & Transcripts!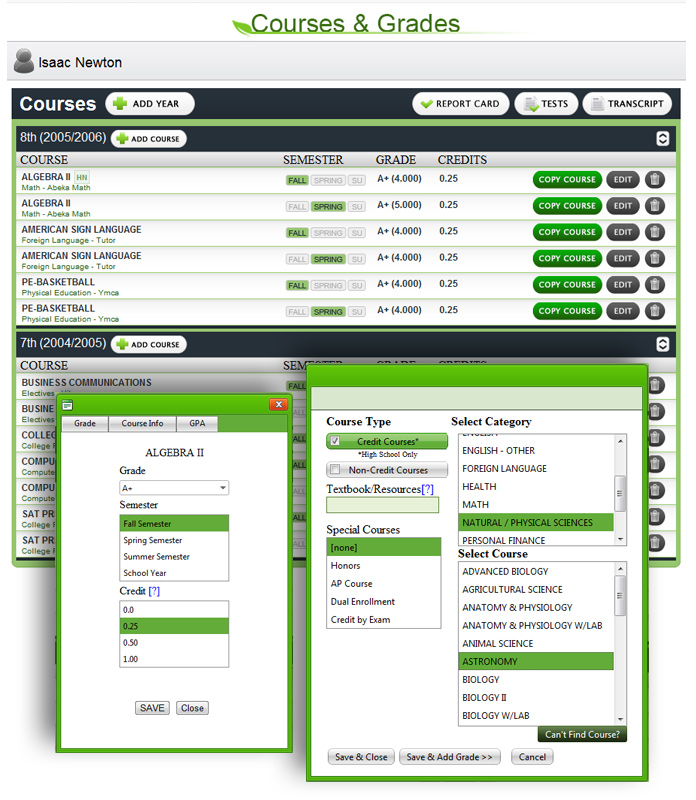 Keep track of each student with the scheduler, print a day, week or month!
To learn more, checkout pricing, or take a tour, click here!
Are you ready to enter to win a one year Gold Membership?
This giveaway is hosted at our sister site www.heartsathomestore.com this week!
Hop on over there to enter to win!
Carrie is the owner & operator of Homeschool Giveaways. She has been homeschooling for over a decade and has successfully graduated her first homeschooler. She has two girls and works side by side at home with her awesome husband. She has been saved by grace, fails daily, but continues to strive toward the prize of the high calling of being a daughter of the Most High God.