Congrats to our winner: cmwithdar! (No "real" name was posted!)

Bright
Ideas Press will provide a copy of WonderMaps,
Gifted Children
at Home, and an audio
download of your choice to one winner – $80 Value!
WonderMaps
by Bright Ideas Press

Due to the wonderful comments by YOU and all of the excitement regarding
Bright
Ideas Press Giveaways, they have been
generous enough to offer our subscribers yet another
giveaway!

We use WonderMaps
in our homeschool and it is AWESOME! With WonderMaps
, you will never need to purchase or worry about
maps again! The features way surpassed my expectations.

Scroll down to find out how to enter to win this
bundle package!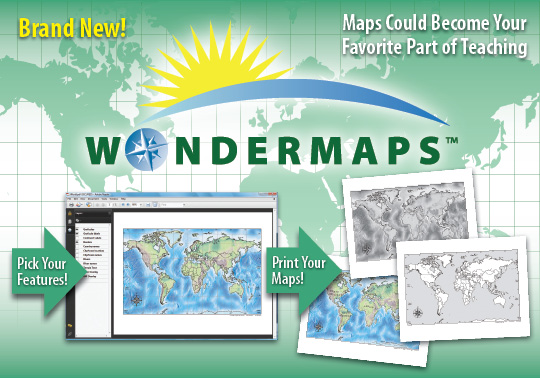 Pick Your Features!
Print Your Maps!
Geography and map skills add richness to any lesson. Whether it's history,
literature, science, current events or Bible, maps play an integral
role in thoroughly understanding the topic at hand. With WonderMaps'
made-to-order geography materials at your fingertips, there's no more
skipping map studies due to a lack of preparation time and resources!
What is WonderMaps? It's a customizable
collection of over 350 different maps. With nearly endless
possibilities, WonderMaps makes it easy to regularly integrate map study
into a variety of lessons and make the most of every learning opportunity.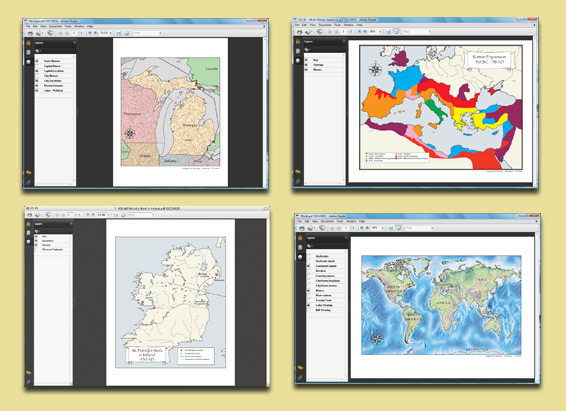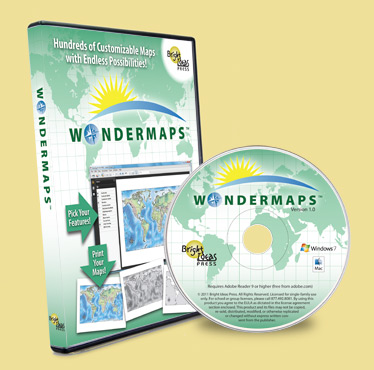 WonderMaps is designed with easy-to-use layers that allow you to enjoy
great customizable features with just a click. Select:


historical or modern-day maps


outline, reference, political, or topographical maps


black-and-white or color maps


features including: names, borders, rivers, cities, physical
features, and graticules


WonderMaps includes:


60+ maps of the world


60+ maps of the USA


125 historical maps, including 25 biblical maps


The complete map sets from The Mystery of History vols.
I–III and All American History vols. I & II


Discover how much excitement maps and geography will add to your learning
experience through the amazing features of WonderMaps.
Imagine—Maps Could Become Your Favorite Part of Teaching!
---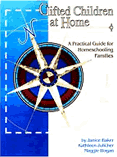 Gifted Children at Home
Are you searching out the best possible options for educating your gifted student? Written by three Christian moms who have chosen to home educate their intellectually gifted children, this book will not only guide you through those perplexing doubts and questions but also wholly encourage you with discerning and dependable answers. The goal of this book is to provide the information and resources that will enable you to make important educational decisions with confidence and success. Topics extensively covered include: assessment; characteristics and learning styles; curriculum considerations; techniques; acceleration/skipping; and much more.

A much warranted support tool for homeschooling parents in building a firm foundation for their gifted children. Includes resources and reproducibles. Pbk. 160 pages.
---
Also included: Audio Download of your Choice!
Choose From:
"Living Book's Ugly Stepsisters: Reference Books" by Maggie Hogan
"Classical Composers for Dummies" by Maggie Hogan
"Ancient Civilizations" by Maggie Hogan
---
HOW TO ENTER:

Comment on the post here to enter!

To qualify for this giveaway, you must be subscribed to our Giveaway Blast!


Extra Entry: Like Homeschool Giveaways on Facebook

Extra Entry: Follow Homeschool Giveaways on Twitter

Extra Entry: Share about this Giveaway on Twitter or Facebook (quick icons above post)

Extra Entry: Like Bright Ideas Press on Facebook
Extra Entry: Subscribe to Bright Ideas Press E-Zine

Extra Entry: Blog about this giveaway or send an email to your homeschooling friends telling them about it!



Be sure to leave a separate comment for each extra
entry. Max 7 entries per person. Winner drawn 9-30-11.

Carrie is the owner & operator of Homeschool Giveaways. She has been homeschooling for over a decade and has successfully graduated her first homeschooler. She has two girls and works side by side at home with her awesome husband. She has been saved by grace, fails daily, but continues to strive toward the prize of the high calling of being a daughter of the Most High God.