This month you can enter to win the All About Spelling level of your choice, which includes a Teacher's Manual and Student Packet! If you haven't used AAS before, we'll also include a Basic Spelling Interactive Kit to make sure you've got everything you need to succeed!
All About Spelling is a seven-level program. Based on the latest research, this award-winning program provides complete and comprehensive spelling instruction using a multisensory Orton-Gillingham approach.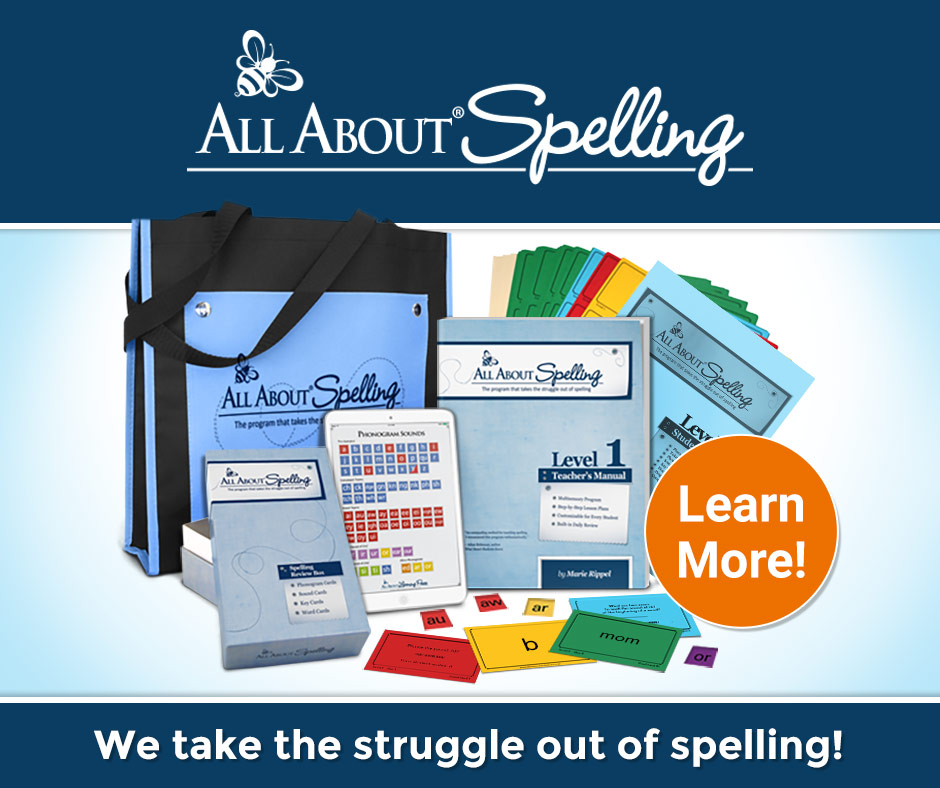 Need An Affordable Approach to Learning?