How do you handle it when a child wants to learn a new skill or hobby that you are pretty much clueless about? In the past, you would have to find local class or mentor which would take lots of your time and money. Nowadays, you don't need to find local resources but can tap into educational opportunities online by enrolling your child in an online course.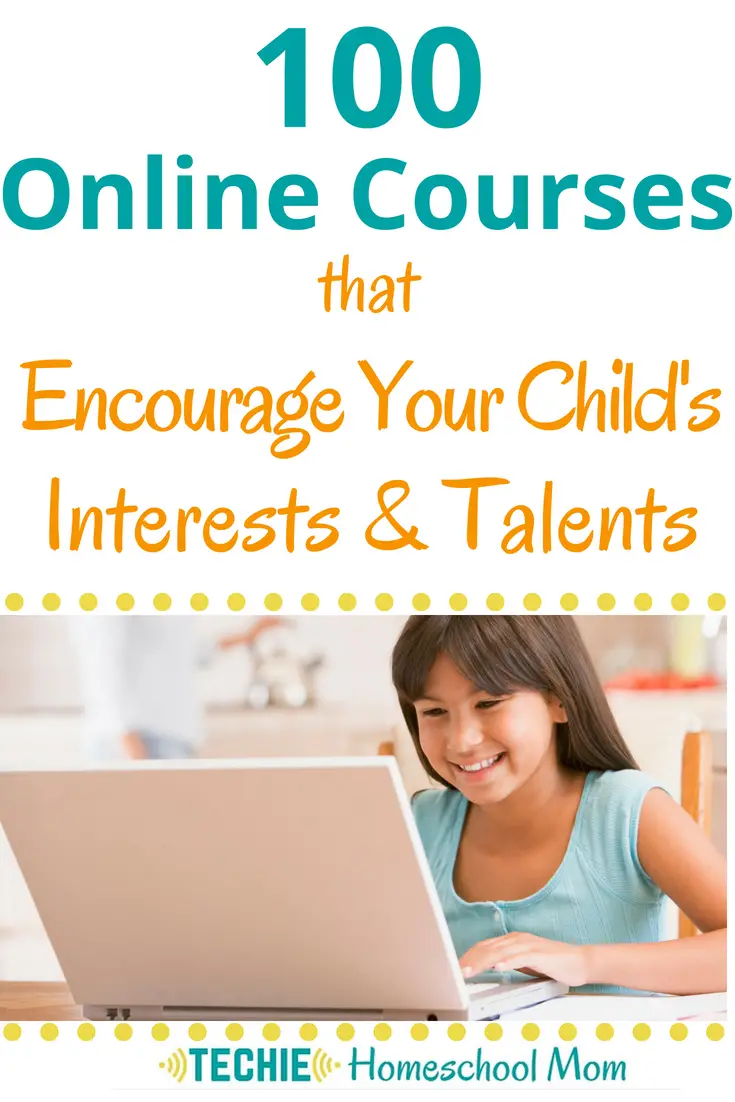 Check out THIS LIST of 100 online courses about almost any hobby your child wants to explore. From art classes to engineering courses to film-making instruction, Techie Homeschool Mom has found an online class that will encourage delight-directed learning in your home, plus she shares the best websites to find online courses for all interests. See the list HERE.
Need An Affordable Approach to Learning?