Is anyone else excited for the Winter Olympics? My family loves the Winter Olympics. My girls enjoy watching the figure skating, the bob sledding and the hockey is fun too. We love watching it during the day when we are taking a break from school.

What I love most about the Olympics is that there are so many different countries and cultures that are represented. It is so much fun to watch them all come together for the love of sports. There are so many amazing things you can learn about geography and culture when watching the Olympics. If you like to turn events into a learning opportunity this is the perfect time to do some unit studies on the Winter Olympics. The Winter Olympics will air from February 9-25, 2018. This time they are being hosted in Pyeongchang, South Korea.
I have compiled a list of free unit studies and printables for the 2018 Winter Olympics to help get you started:
Here are 9 Fun Facts about Pyeongchang, site of the 2018 Winter Olympic Games from Between Us Learning.
Everything you need to know about the 2018 Winter Olympics from Time.
You can print a free Olympic Schedule from Print Your Brackets. You can hang this up and your kids can see when their favorite sport comes on.
Activity Village has an entire page devoted to the Winter Olympics. There are videos and tons of free printables about all the different winter sports.
Reading A-Z has free picture books, worksheets, map, interactive games and lesson plans on the Winter Olympics.
Check out our popular Winter Olympics post from 2014 (lots of great resources!)

FREE Winter Olympics Sample Unit Pack from Double Dose of Learning
2018 Winter Olympics Worksheet Research Guide from TPT
2018 Winter Olympics Wordsearch from TPT
Winter Sports Dot Pages from TPT
Winter Olympics Persuasive Writing Activity  from TPT
FREE Olympics Viewing Summary from TPT
Winter Game Medal Count Freebie from TPT
Winter Sports Coloring Pages from Sight Sound Reading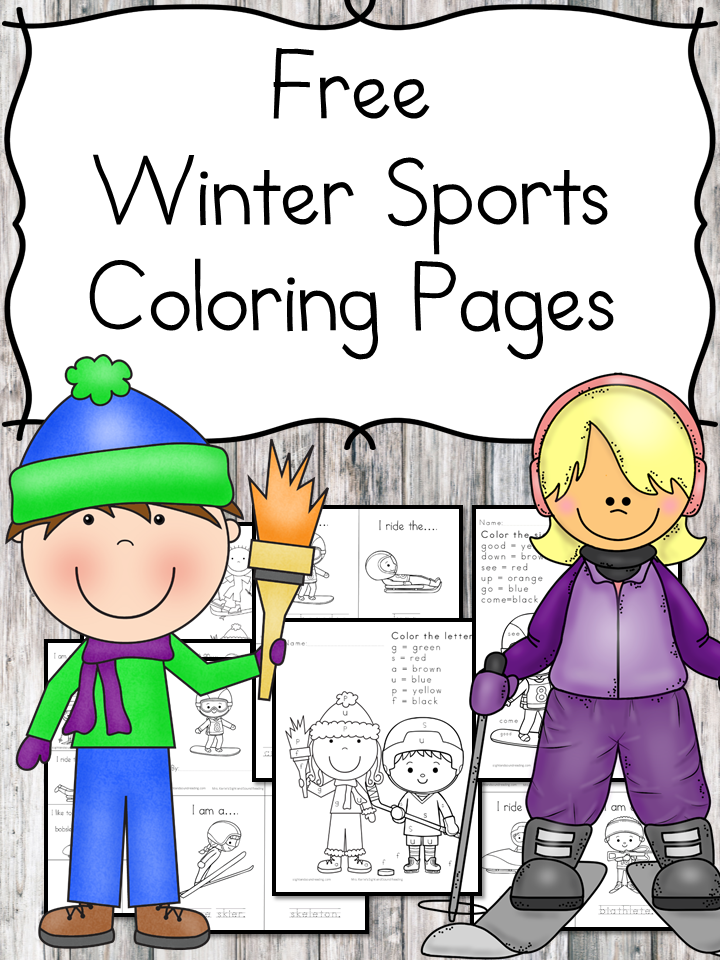 Winter Games Printable Pack from Proverbial Homemaker

Winter Olympic Printable Learning Packs from 3 Dinosaurs
Olympics STEM Activity: Create a graph with Google Sheets from Homeschool Techie Mom

Here are some great books and kids guides to the 2018 Winter Olympics:

A Kid's Guide to the 2018 Winter Games
The Winter Olympics
SNOWMAN PAUL at the WINTER OLYMPICS (Volume 2)
Tacky and the Winter Games (Tacky the Penguin)
Winter Olympics 2018 – Coloring Book For Kids: Winter Sports Activity Colouring For Ages 4-7 – Celebrate PyeongChang Winter Olympics
Winter Olympics 2018 – Olympic Games Tracking Results & Medals – Journal Book For Kids: PyeongChang Winter Olympics Souvenir for Ages 6-12
Snowman Paul Returns to the Winter Olympics
Kid's Guide to the 2018 Winter Olympics