Award-Winning Christian Homeschool Curriculum
Absolutely Free for 30 days for the Entire Family, No Credit Card Required – a $65 Value!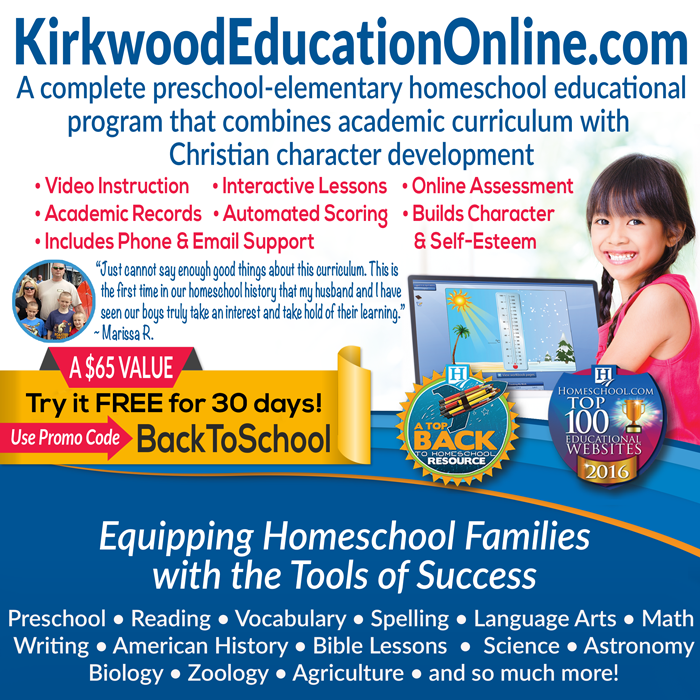 If you're a busy homeschool mom, you'll want to check out this flexible all-in-one curriculum that includes downloadable PDF workbooks, video instruction and interactive lessons.
The Kirkwood program is an affordable online curriculum that equips homeschool families with the tools of success. Children enjoy learning at their own pace with fun and engaging online lessons, while parents appreciate the automatic scoring and student records. Along with academics, children are encouraged to develop strong Christian character.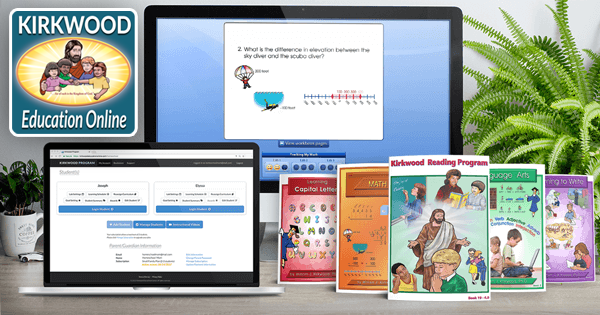 This pre-school through elementary homeschool program has been fully vetted by the Home School Legal Defense Association (HSLDA), American Home Education and Discipleship (AHEAD), and The California Home Educators Association (CHEA).
CLICK HERE TO CHECK OUT THIS DEAL NOW!
Need An Affordable Approach to Learning?