Letter confusion can be a very common issue with little ones that are learning to write their letters.
If your little ones are struggling with confusion between the lowercase letters b and d, please do not worry. This is a very common confusion with children as they are learning to read and write. Fortunately, there are tons of helps out there!
Check out these awesome printables to help with reversing the letters b and d:
b and d Letter Reversal Matching Worksheet
b and d Letter Confusion Printable Tracing Cards
b vs. d Sort
b-d Letter Reversal Thumbs Up Poster
b and d Confusion Worksheets
b Can c d Letter Reversal Poster
b and d Song Printable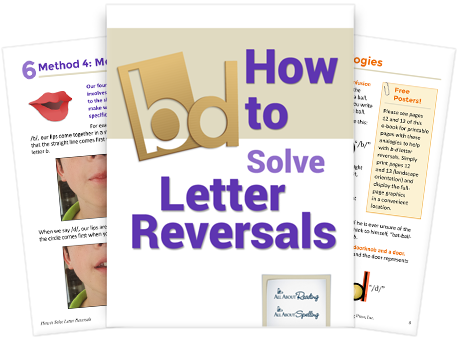 Learn the difference between b and d with b and d "buddies coloring pages"

Letter Reversals Bingo Game


Here are some more fun ideas for teaching how to differentiate between the letters b and d:
Find out how to use letter b and d reversal poster anchor charts in your school room (with free printables).


4 Strategies to solve b and d reversals


Easy Letter Reversal Solution using your hands – this is the cutest idea!

What Tigers Can Teach Us about Letter Reversals – such an interesting article!
Easy Trick for b and d Reversals (with free printable)
How to Eliminate Letter b and d Reversal with practical tips and activities
Need An Affordable Approach to Learning?