This is part of the Famous Inventors Series <--Click to view all posts in this series!
This is the second post in our Famous Inventors Series.

If you enjoy unit studies in your homeschool you will love this series on famous inventors. Inventions are fascinating and inventors are so much fun to learn about. It is a great conversation when you talk to your kids about the inventions that were created and what our world would be without these things. Makes for a great history lesson and a lesson on appreciating what we have!
In this series I will be highlighting some well known inventors with free printables, unit studies and hands-on activities that pertain to the particular invention the inventor created. Your kids will love learning about these famous inventors and their inventions that have made a huge impact on how we live our lives today!
This week we are learning about Albert Einstein.
Albert Einstein was born on March 14, 1859. He was a famous theoretical physicist who came up with the theory of relativity which holds that measurements of space and time vary according to conditions such as the state of motion of the observer. This theory is one of the two pillars of modern physics today. He has a had a huge influence on science and is known for his genius, his deep thoughts and quotes, and his crazy hair! 
FREE Printables:
Albert Einstein Coloring Page
Albert Einstein printables: wordsearch, vocabulary words, alphabet activities, drawing and writing page, coloring pages and more.
All About Albert Einstein Worksheet
Energy Equation Worksheet – Learn a bit more about Einstein's famous energy equation with this physical science worksheet.
Over 50 Educational themed printable quote posters by Albert Einstein from Unique Teaching Resources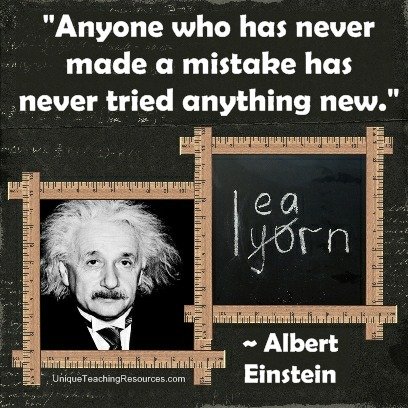 All About Einstein Printable Page from Math Geek Mama


Unit Studies:
Einstein's Innovative Thinking Lesson Plans for grades 9-12 from PBS Learning Media
Fascinating Facts About Pi Day and Birthday Boy Albert Einstein from Biography.com
Albert Einstein Lesson Plans from Homeschooling the Middle Years
Albert Einstein English Lesson with questions from Famous People Lessons
Brain Pop Educators has an entire page devoted to Lesson Plans on Albert Einstein.
Here are some Einstein quotes that reveal his thoughts on teaching, learning, and the mind. 
Einstein Quotes on Teaching and Learning by Homeschool with Love.

Websites:
The Einstein Papers Project is a database of 80,000 records of all known Einstein manuscripts and correspondence and also search the full text of 2,000 digitized items.
Albert Einstein Biography from Britannica.com.
Albert Einstein Facts, quotes and trivia from Science Kids.
Albert Einstein Biography, Theories and Quotes from Space.com

Hands-On Activities:
Make Einstein's Toy from The Exploratorium
Biography of Einstein with related hands on activities from Teacher Vision
Albert Einstein Experiments for Kids from Study.com
How to Draw Albert Einstein from EZ Cartoons
Make an Albert Einstein out of a toilet paper tube from Surviving a Teacher's Salary.


Here are some fun videos that would go along great with a study of Albert Einstein:
Einstein's Theory of Relativity for Kids

Albert Einstein in 2 Minutes

Muffin Stories: Albert Einstein

Here are some great books on Albert Einstein that your children will love:

Need An Affordable Approach to Learning?