Do you enjoy doing unit studies in your homeschool? Volcanoes are so fascinating to learn about that you can create an entire Science Unit Study on them.


Printables Worksheets and Coloring Pages:
Color by Number Volcano
10 Volcano Coloring Pages
All About Volcanoes Worksheet
Volcano Crossword, Vocabulary and Wordsearch Printables
V is for Volcano Coloring Page
Parts of a Volcano Worksheet
How a Volcano Erupts Mini Book
Volcano Printable Wordsearch
Volcano Printable Cards
V is for Volcano Dot Sticker Page


FREE Volcano Printable Pack and Volcano Lesson Ideas



ESL Printables has a page FULL of many different worksheets and activities on Volcanoes. There are so many free printables to choose from!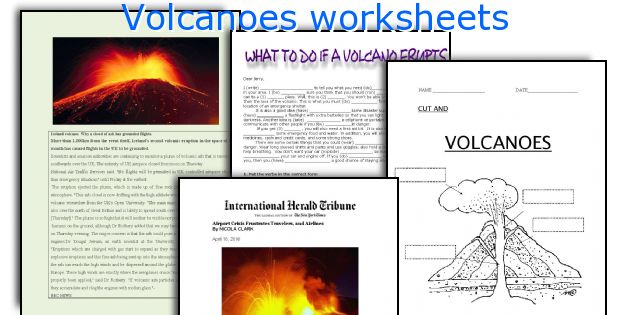 FREE Unit Studies:
Volcanoes Unit Study and Lapbook from Homeschool Share
Volcanoes Unit Study from Homeschool Helper Online
Volcanoes Lesson Plans from Reading A-Z 
Hill of Fire Unit Study and Lapbook Printables


Volcanoes Unit Study Printable Workbook from How to Homeschool for FREE

Websites on Volcanoes:
Mount Vesuvius and Pompeii Facts and History Website from Live Science
Principle Types of Volcanoes from USGS
Volcanoes from Weather Wiz Kids
Fun Volcano Facts for Kids from Easy Science for Kids
4 Types of Volcanoes from Owlcation
17 Explosive Volcano Facts from National Geographic Kids
Here are some fun beginning reader books about volcanoes:
A Volcano Unit Study wouldn't be complete without some awesome science experiments! Check out these fun ideas that all ages will love:
Erupting Volcanoes: Fun Sensory Experiments