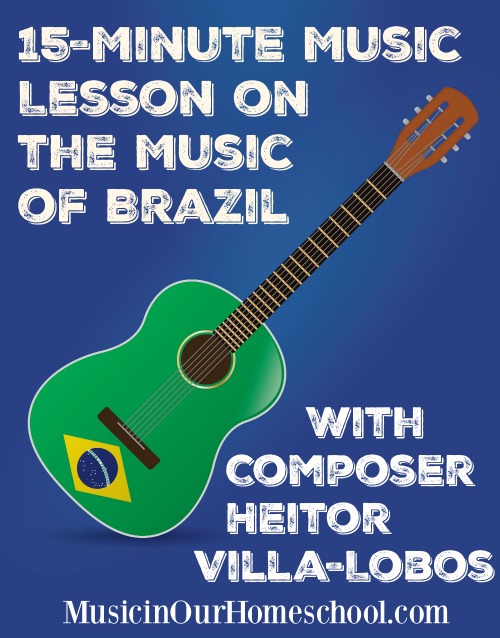 Everyone is enjoying the Olympics! For those who haven't taken a little time to talk about the country of Brazil with their kids, it's not too late. Moms will want to include this fun 15-Minute Music Lesson on the Music of Brazil, with music of Brazilian composer Heitor Villa-Lobos. Parents can help their children read about the composer and listen to some of his music. A great printable pack is available for free download. It includes the lesson plan in PDF form, a coloring page of the guitar, a page about Brazil, a page about Villa-Lobos, and a "Listen and Draw" page.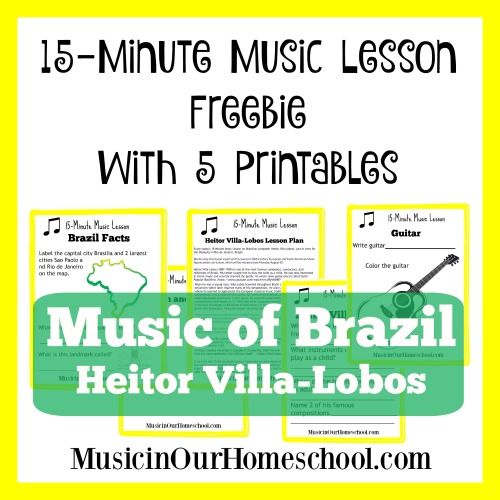 Click here to download your free printables!
Need An Affordable Approach to Learning?