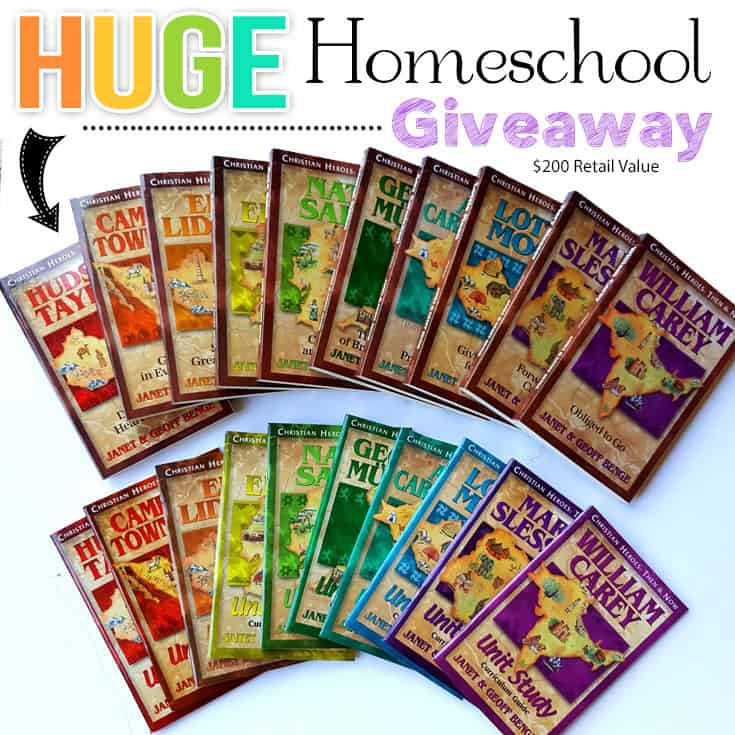 This is such an amazing resource for Christian Homeschooling Families! Christian Heroes Then and Now is a series of books and unit studies published by YWAM Publishing and includes entertaining biographies of the life of some of the strongest fighters of the Faith. When paired with the accompanying Unit Studies, you can easily use these for Bible, History, or Language Arts requirements.
The Crafty Classroom is giving away this 20 book set with a retail value of $200. Enter to Win Here!
Need An Affordable Approach to Learning?