Are you teaching your preschoolers how to sort and count?
I have an old container of counting bears that I used with my 16 yo when he was in kindergarten. These bears have been fabulous for my little oens to help keep them busy during school. They have loved to play games with the little bears and sort them and carry them around in containers. There are so many different ways you can use these colorful little bears!
FREE Printables, Games and Math Activities:
45 Page Counting Bear Printable Pack from As They Grow Up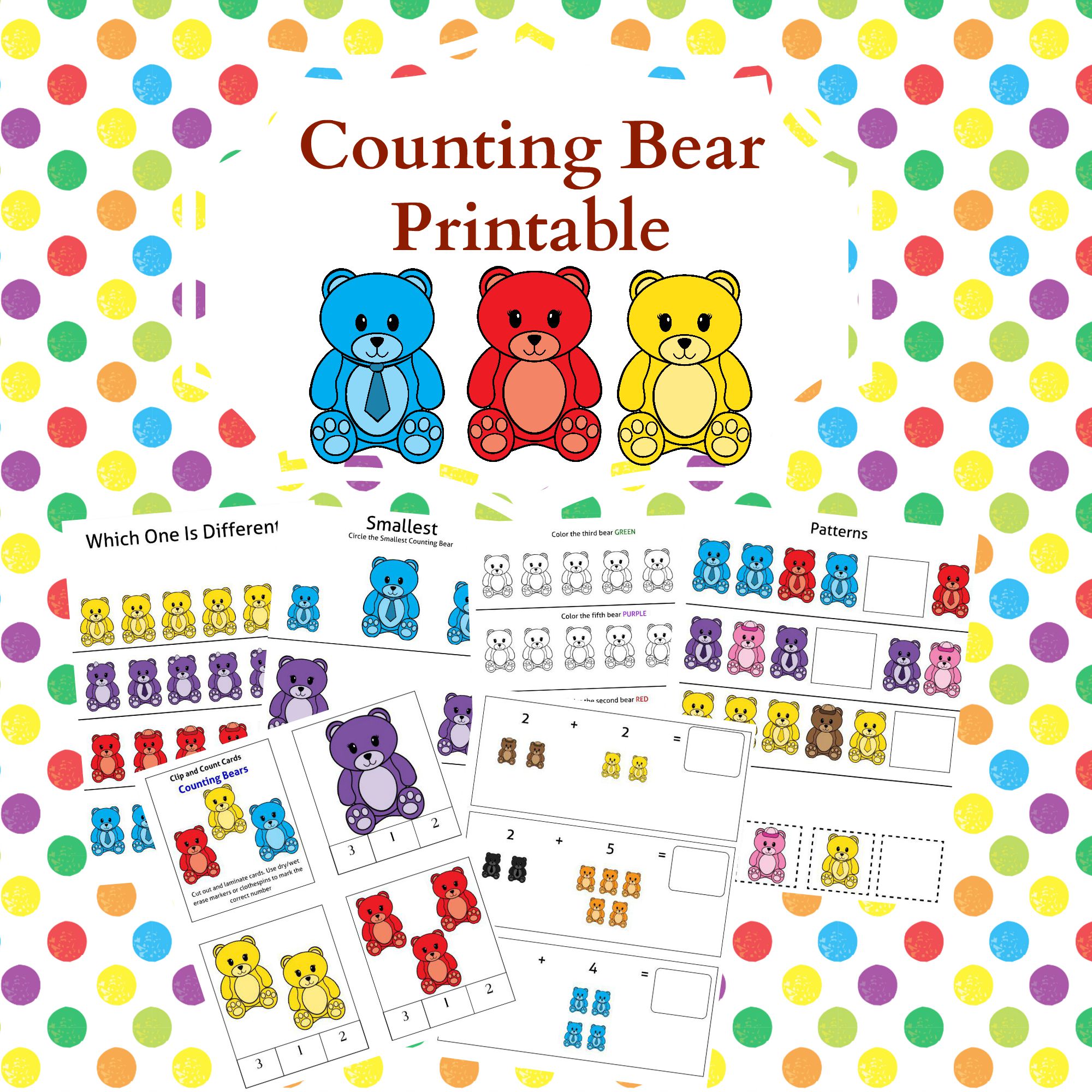 Bear Counters Name Recognition Activity from Munchkins and Moms

FREE Printable Rainbow Bear Counting Cards from Life Over C's
Counting Bear Addition Cards from The Kindergarten Connection

Counting Bears Printables for counting, sorting and patterning from Lovely Commotion

Counting Bear Color Match Game from Playing House in Maryland
Preschool Math with Counting Bears from Wildflower Ramblings
The Measured Mom has some great activities for counting bears:
FREE Bear Counter Pattern Strips for Preschool

Math Problem Solving Activity for Kids with 20 FREE word problems



Teach Colors to Toddlers with Counting Bears FREE Color Sorting Mat 

If you have a balancing scale here is a really fun way to play with counting bears:
Balancing Scale and Counting Bear Activites with free printables from Stay At Home Educator

Introduce your little ones to measurements by Measuring with Bear Counters from Mom Inspired Life
If you don't have any counting bears yet, Amazon is a great place to purchase them:
Need An Affordable Approach to Learning?