In Canada, there are some words that are spelled differently. It can be hard to find a way to help teach Canadian kids the proper way to spell these words, so here's an activity pack to help with this challenge.
This Canadian Spelling Pack includes:
a table to compare Canadian and American spellings,
flashcards, and worksheets to help review.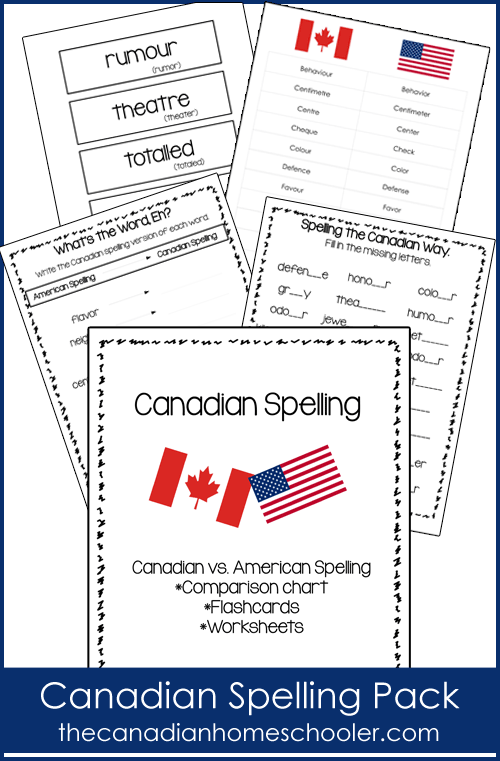 Need An Affordable Approach to Learning?