I am a sucker for geography curriculum. My ninth daughter loves geography (we are using North Star Geography) and even my Kindergartener knows many of the states and where they are located on the map. I wanted to share this awesome resource with you that I found on Pinterest.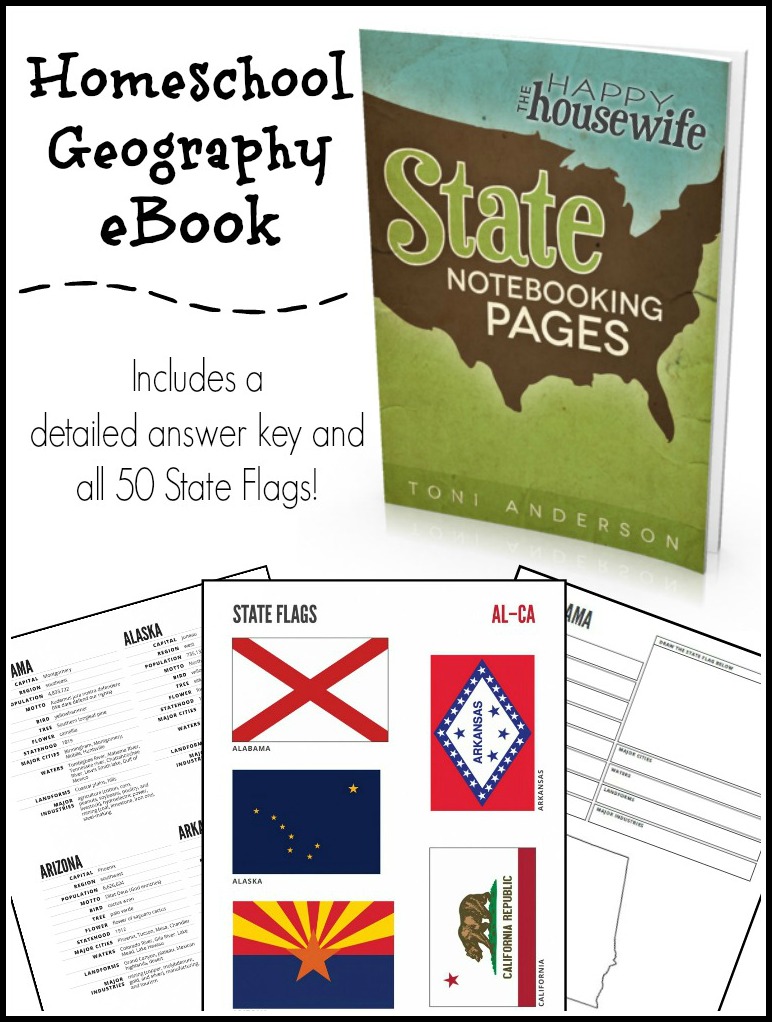 You can get the actual State Notebooking Pages Set for FREE, but if you want the ANSWER KEY to go with it, the price is $2.99 $1.99 with coupon code HAPPY.
If you ask me, the answer key is totally worth $1.99! I am going to grab it, if anything FOR the answer key, LOL. Get it here. 
Need An Affordable Approach to Learning?